News
14th of Septemper 2011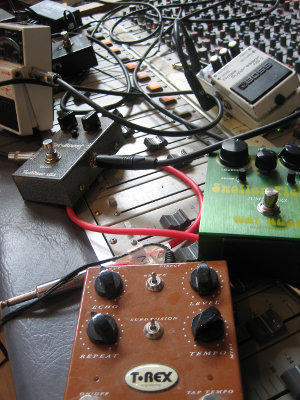 Hey there,
Just a short one.
ONESTA from France was here to record their 3rd full-length.
See pictures here.
Right now I am working on this Copenhagen rock band,
called Mom´s A Mannequin. See more gallery.
THE GUV´NORS was on a very short visit as well.
And my own, band THE KANDIDATE also recorded a new album.
More news on releases and so later on.
Busy busy....
There is some new tunes in the player - some hard, some soft...
For short updates go to Twitter
Cheers
Jacob
Hepp hey!
25th of July 2011
Hepp hey!
Fast with the updates this time.
JOHNNY NIGHTMARE
World premiere on a new song from the psycho crews 3rd album.
Check the player to hear Rocking River Styx.
The album will be out in September through german Crazy Love Records.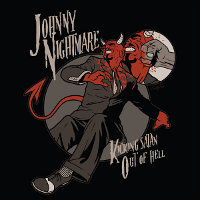 BLOOD LABEL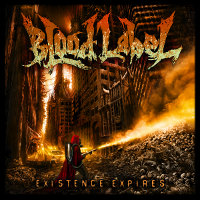 Blood Labels album is out 12th of August.
Watch some weird shit the guys did here:
Check out a new song in the player as well.
PET THE PREACHER:
The Copenhagen rock outfit did a video for one of the songs they recorded here.
These days I am working on the 3rd album from french hardcore outfit, ONESTA.
More soon.
Enjoy the rainy summer
Jacob
Yes yes yes yes yes..I know...
5th of July 2011
It´s been a while...
But here is what has been going on in the Dead Rat.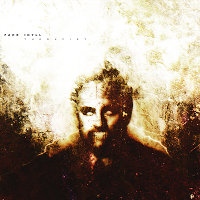 I mixed this new German/American project called FAKE IDYLL,
with members from Cephalic Carnage, Japanische Kampfhörspiele,
Jack Slater and Phobiatic.
Instruments was recorded in some friends basement, and the vocals was recorded on the tour bus,
during the last Cephalic Carnage european tour. Lot´s of different people did vocals,
and it´s something different - that´s for sure.
Check out the opening track in the player to your left!
The EP will be released the 2nd of sept. through Unundeux
and FAKE IDYLL also have a website where you can read about it all: www.fakeidyll.de
Will mix their full-length later this year.
BLUNT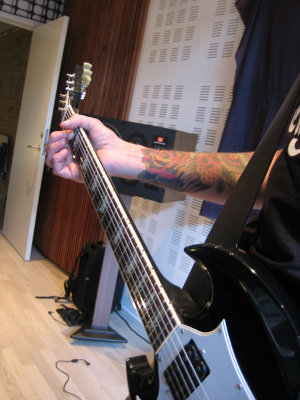 Blunt came by to record 6 new songs.
Good times with good friends. Hopefully I can put a song up soon.
See pictures, including the new studio pool here.
Also a lot of videos on my Youtube channel here:
PET THE PREACHER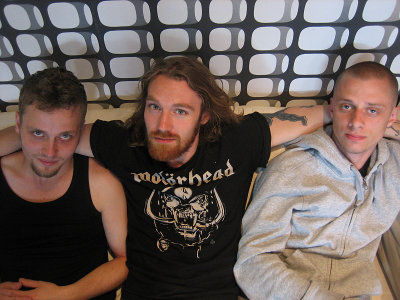 Copenhagen rock trio was here to record 3 songs.
Most of it was done live - the way I like it.
They will return around winter time to record their full-length.
Listen to one of their songs in the player.
JOHNNY NIGHTMARE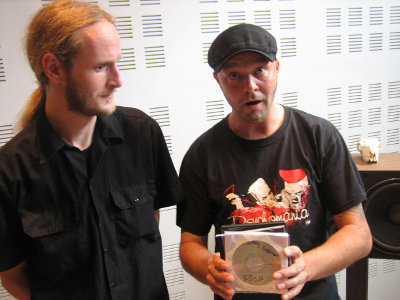 The 3rd album from the Psychobilly heroes is done as well.
It will be out on Crazy Love Records later this year.
Kicking Satan Out Of Hell is the title, and it rocks.
Earlier mentioned album with local metalband, ALL TRAYS FOR VENOM,
is done as well - masters delivered. More info about release later on.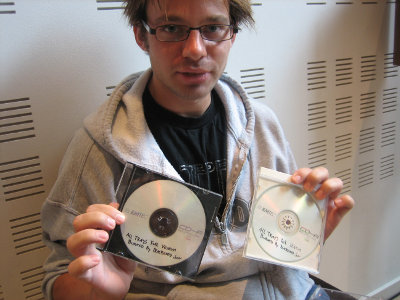 Hey hey hey!
28th of April 2011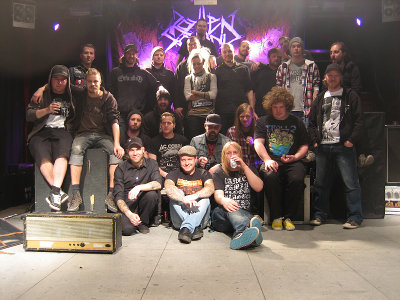 It´s been a while...busy as usual and just did a European tour with The Kandidate,
But back home now, ready to kick some butt in the studio.
I have a lot of mixing to do on projects I recorded before the tour.
If I ever get the harddisk with guest files for the Pilgrimz album,
I will wrap that one up soon.
Gonna be a good one.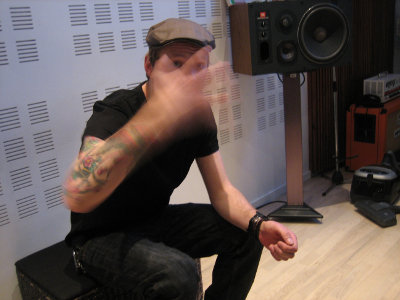 Broadway Killers came back to record 4 more rock songs. Very melodic and catchy stuff. Hopefully I can put some sound up soon. They support Beatsteaks in Denmark next week. Be about it...
All Trays For Venom was here to record their debut album - just need to adjust the final things and it´s done.
Drums was done in the pool at Antfarm.
See pictures from the sessions here: Gallery
And the boys did a studio video as well: facebook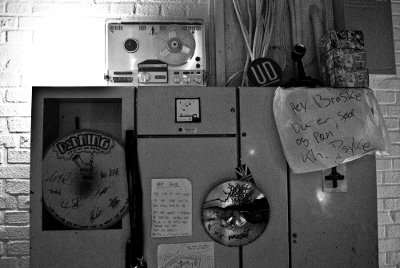 The earlier mentioned Ebola split album gets released in about 1 week - 2x10" vinyl and digital.
Preorder here: itunes
And more info on vinyl??? Noone knowns. Maybe go here: www.thisisebola.com
Listen to one of the AS WE FIGHT songs from the split here:
Lots of videos from different sessions to be found here:
www.youtube.com/deadratstudio
And follw me on Twitter for fast and short updates: twitter
You take care now
Joje
Busier than ever
2nd of March 2011
Hey there,
It´s been a while - busier than ever.
I try to keep you in the loop with Twitter,
which is updated with pics and videos very often.
The Dead Rat YouTube channel is also updated with different new videos.

I finished the second session of this split project.
That means 5 songs from As We Fight are in the can as well.
The shit is shipped to the pressing plant.
Will be out on 2 times 10" vinyl, and digital as well, sometime in April.
Lots of pics in the gallery section.
View and read more about the split project here
http://gaffa.dk/tv/clip/542
http://gaffa.dk/tv/clip/591
http://www.youtube.com/watch?v=JY0_mD3tNe4
http://www.thisisebola.com/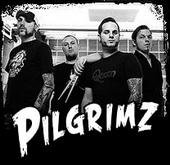 Almost finished the recordings for their second album -
still need to do some vocals, and there will be alot of guests and so on.
More about that later - but I promise you that this one is gonna rock!
See videos from the the sessions here
And see pictures here
And read a little here: http://gaffa.dk/nyhed/46295

Their second album, which I produced is out in april.
Check the new song called Riding The Sledge, here:
http://www.myspace.com/memorialonline
Till next time
Jacob