Straight To Your Face in DeadRat
17th of March 2010
Straight To Your Face entered the studio yesterday to lay down some new hardcore tunes. Will get back to you with updates, pics and vids from the making of their 2nd full-length.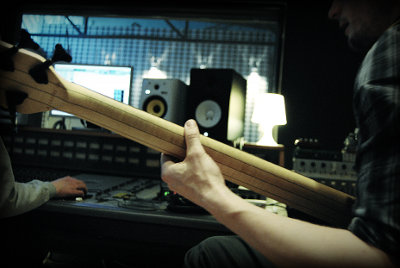 I just finished a test recording with The Burning.
They wanted to find the direction for their next album, and they keyword is dirty.
They recorded the drums with a guy called Christian Bonde, and I did the rest here in the Dead Rat.
They will come back to do their 3rd album during the summer. See new pictures in the Gallery.
Newly confirmed projects:

The rock/psychedelic/stoner band, Double Space, will come by and do some live recordings for an upcoming release.
I´m excited!
The band is touring Europe right now - check them out here: www.myspace.com/2xspace

Local band, Sickseed will record a new EP April - gonna be ren kondi.
Blood Label will come by in April as well and do some demos.
May starts out with pure rock´n´roll when The Guv´nors enters the Dead Rat to record their 10 years anniversary EP.
Till next time
Jacob
NEW SITE IS UP
27th of February 2010
Welcome to Dead Rat Studio
Finally my new site is up and running.
Check it out, play the player, see the pictures and read what I´m about.

Jacob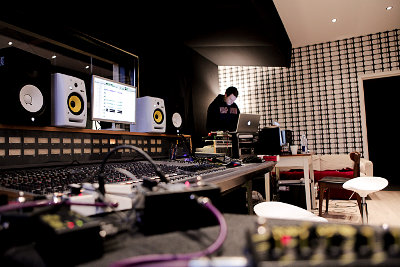 Recent projects.

Cabin Fever was just here to record drums for their debut album. Check the Gallery
Johannes Gammelby is the man in charge,and with him he had his Beta Satan crew.
Check out Qlauz playing/screaming on the videoclip below (which has nothing to do with the music of Cabin Fever)
I´m mixing the debut album for Operation Teriyaki these days.
We just finished the recordings, so mixing is on!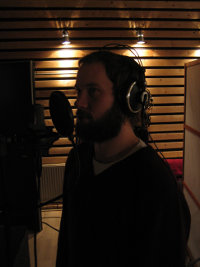 Coclear was here again, and will come back soon again to do more.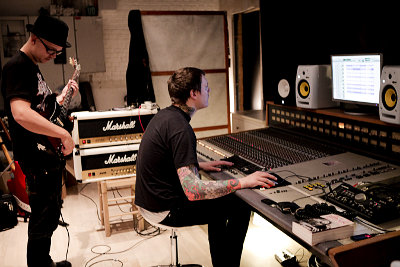 See more very nice and pro shots in the Gallery.

My niece was here to record some tunes. She´s 12 - interesting.

In November Dødning was here to record their debut album.
You can hear one brand new song in the player.
We did most of it live in the studio, which gave it the right dirty feeling. Check the Gallery

Check out the home video the band did for House Of Roosters.
Upcoming projects:

The Burning test
Straight To Your Face full album
Pocket Missile full live in studio album
By The Patient vocal recording for album
Horned Almighty mix
Coclear album
Obscurity mix and mastering
Sky Architechts live in studio
Memorial album
Zero Mentality full album