February News
1st of Februar 2011
Hello!
Here´s at little entertainment from THE BURNING.
2 videos from Hail The Horde which I produced and mixed.
Jacob
Short update
28th of Januar 2011
Hello,
A short update on old recordings and mixes.....
HELHORSE:
Dødning changed their name - I produced and mixed their album back in 2009.
Actually it was the first album I did in the new studio....wow...time flies...
All basic tracks was played live in the studio - was great.
Finally it will be released - 28th of February through Mighty Music/Target Distribution.
Watch their new video clip here:
http://www.youtube.com/helhorse
MIGHTY MIDGETS:
I mixed their album called Raising Ruins For The Future a loooong time ago.
Just got an update from the band, that people actually like it.
Made in on several Best of 2010 lists around the world.
A few highlight reviews for 'Raising Ruins for the Future':
http://www.fungalpunknature.co.uk/FUNGALPUNK/... (around half way down)
http://www.got-a-nerve.de/news/...
http://www.metalorgie.com/groupe/Mighty-Midgets (Review + Punk Rock Album of the Year by the french website Metalorgie.com)
http://tnsrecords.blogspot.com/... (album of the year times 2 - Manchester loves it)
http://www.rockfreaks.net/... (blandt bedste danske albums i år)
More about the band here:
http://www.facebook.com/...
Will be back soon with updates on AS WE FIGHT and the Ebola project, and the new PILGRIMZ album.
Till then...
Jacob
New Year
1st of Januar 2011
A New Years present for all of you in the player:
I give you Fountain Of A Thousand Plagues, by HORNED ALMIGHTY.
It´s from their latest album, which I mixed and mastered.
Out now on Candlelight Records.
JAKA
Once again I reamped, mixed and mastered a Japanische Kampfhöspiele album.
This time it´s their swansong...sad....
Will be out the 28th of January - more info here:
http://www.japanischekampfhoerspiele.de/
PILGRIMZ
I started producing the new Pilgrimz album.
This time I wanted to try out the pool at Tues Antfarm studio, for the drums.
Thought their new rockier songs would go well together with a swimming pool.
So far, so very good.
They will enter the Dead Rat in mid January to do guitars, bass, and vocals.
A little video to watch here:
And yet another video from The Psyke Projects visit here:
Till next time

Jacob and the Dead Rats
Hello children
17th of December 2010
There´s 2 new songs in the player by THE BURNING and BROADWAY KILLERS.
THE BURNING got killer reviews of Hail The Horde which I produced and mixed.
I just heard it again the other day, and it actually sounds pretty goooodddd...proud of it.
Play the player while you read the stuff below.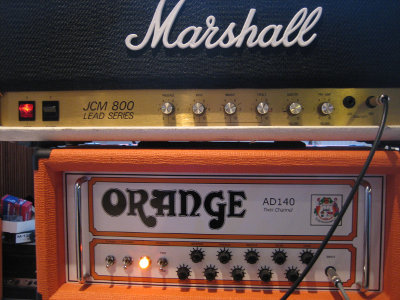 The Rat is busy like a....well... busy...
MEMORIAL was just here to record guitars, bass and vocals for their second album.
Mixing it as we speak - soon do be done - like now. Will be out in March through Copro/Casket.
A few pics from the sessions to be found here.
BROADWAY KILLERS:
This new trio was here in September to do 5 songs.
I finished the mix after my Euro tour with The Kandidate -
just forgot to write about them - a bit dizzy after the tour...
But what we got here is really good and simple rock songs.
There is a funny story about this band was started...another time if any of you are interrested.
See the pictures here, and listen to the song in the player.
All for now
Yours
Jacob
Johnny Nightmare
06th of December 2010
Johnny Nightmare was just here to record drums for their 3rd album.
I will re-amp and mix the album later on.
Expect good songs and psychobilly!
Will be out sometime in 2011 on Crazy Love Records.
Check pics here
Till later
Jacob