The Psyke Project in Dead Rat
28th of November 2010
The Psyke Project was just here to record new tunes.
6 songs in 2 days - live in the studio. Awesome!
Those guys are the best
See pics here
Cheers
J
New Obscurity album
19th of November 2010
I mixed and mastered the new Obscurity album,
which will hit the streets today.
Getting good reviews already.
More info here:
myspace.com/obscuritybergischland
Upcoming sessions before the new year:
The Psyke Project new EP
Japanische Kampfhörspiele new album
Memorial 2nd album
Johnny Nightmare 3rd album
Jacob
Releases
25th of October 2010
Today is the release date of 2 great albums I had my dirty fingers on.
Hail The Horde by The Burning, out on Massacre Records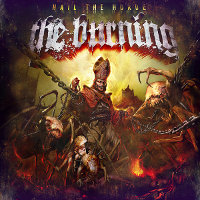 Listen and check more here:
http://www.myspace.com/theburningdk
Necro Spirituals by Horned Almighty, out on Candlelight Records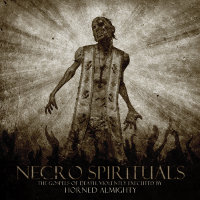 Listen and check more here:
http://www.myspace.com/hornedalmighty
Mojn
Jacob
Hell-o!
5th of October 2010
Metal for the masses
The German Vikings soon ready to attack.
The new Obscurity album which I mixed a while ago, is soon to be released.
Check this trailerout while you wait.
Read and listen more here: www.myspace.com/obscuritybergischland
Spectral Mortuary was here to record the vocals for their second album.
Drums was done in Berno, and Dan Swanø himself will do the mixing - exciting.
Check master Morten doing his thing.
The Burning made some videos from recording the Hail The Horde album here in Dead Rat.
and
And finally the previous Horned Almighty album is out on vinyl - mix and mastered by yours truly.
This is one sick kit!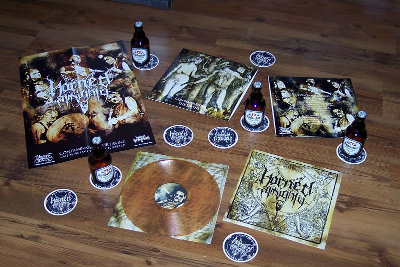 Electric Hellride from Copenhagen was just here to record 4 songs of rock/metal.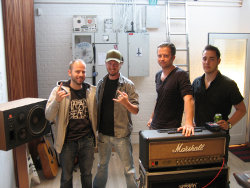 They did a video which you can watch by clicking here
Later
J
New tunes in the player
16th of September 2010
NEW Double Space song in the player.
Live recording - this trio kicks butt!
Another recording from the Dead Rat is now in the player - the band is called Ajuna.
Ajuna was just here to record another 2 songs.
Back in April they did 8 songs of something I´ve never heard before. (See pics here)
So now 10 songs is down and mixed - we hope that someone will pick it up.
Check a lesson in how to record vocals here:
And some more Ajuna here:
Cheerio
Jacob